THUNDER on the BEACH V


---

XXXXXXWell Thunder on the Beach V is finally here! The show has continued to grow and word of it has spread far and wide. For those of you who haven't experienced one for yourself, you can go here to get a small taste of what its like. For those of you that have joined us once or even twice before, we have even more in stock for you than earlier shows. In our previous shows we teamed up with MaxxTraxx.com in an effort to only make the show bigger and better! Thanx to MaxxTraxx we reached many more people and have a home for our Thunder on the Beach Forum. We have also signed on many new sponsors who are contributing plenty of prizes for you all to go home with. At our last show we tripled our number of guests from the show prior and this time I hope to do that yet again. We will even be joined by a few of our sponsors and a few other special guests. (TBA) It will be a weekend of laid back racing, good friends and family and of course tons of prizes and trophies to go home with! Hope to see you all there!

*UPDATE!* Check out plenty of Thunder on the Beach footage on the new DownTown Action video "65 North"!
$15 for DVD!
Great Rc action!



Click Here!


Important: Print and fill out our Show Information Form if you plan on attending. The more of you that fill them out, the better the show will be!

Dates:
Sept. 27th, 28th & 29th 2002

Times:
Friday, September 27th: BLOCK PARTY!!! We will be partying at Scoop Taylor Park in Wildwood Crest. Concours and Paint judging, Music, Fun, Giveaways, Funrunning of the trucks and also registration for racing. Block Party starts between 4 & 5. Track on the beach open to practice during the day before party.
Saturday, September 28th: Gates open at 9:30 am: show and racing doesnt start until 11.
Sunday, June 2nd: Gates open at 9:30am; show starts 11pm Continuence of races. Trophies & prizes awarded. End of show. Open track running.

Tentative Schedule of Events
Will be posted in the upcoming weeks; Monster Truck and R/C activity all three days.

Location:
Wildwood, New Jersey; at Thunder on the Beach Monster Truck Show
On the beach between Schellinger and Spencer Avenues
Close to several restaurants and hotels; beach is on boardwalk.
Get reservations now--they'll fill up quick! For a list of several hotels in the area, go to Wildwoods Hotels.

Hotel of choice is AquaBeach Hotel and Resort

NOTE: hotels are filling up fast if not already full. GET YOUR RESERVATIONS NOW!


Tentative Race Classes (trophies for each class):
*classes may be added or removed as necessary*

Off Road Course
Thunder Class= Small Block T Maxx Style Trucks
Thunder Class= Big Block T Maxx Style Trucks and Eigth Scales
Lightening= E-Maxx
Solid Axle Course= *NEW* Sneak Peek
Nitro One Tenth (stadium, monster trucks or buggies)
Electric One Tenth (stadium, monster trucks or buggies)
Nitro Redneck (run what ya brung)
Electric Redneck (run what ya brung)
Sand Drags
Nitro Drags (.21 or larger engine)
Nitro Drags (.16 or smaller)
Electric Drags
Jump Off
Farthest Distance (must land on wheels) Any style car/truck may enter
Crash Landing (farthest distance)
Contests
Concours: Best overall body. Paintjob, lighting, detail etc...
Best Paintjob: Based solely on paint job of body.
Best Chassis: So how well do your hop ups match and coordinate with each other? Wanna find out?
Best Lighting: Since alot of our show will be at night we want you to light up your vehicles. Headlights, neons, KC's, strobes ...whatever. First you will look cool and now you can win a prize or trophy for it. Best Homebrew RC: Home built RC's are on the rise. More and more are hiding in their basements building their own RC's. Now is your time to show it off and possibly win a little something for your idea.
Demolition Derby: Many will go in but only one comes out. Strictly exhibition. (tentavily scheduled for Sunday) Please contact me personally if any info is needed or you plan on entering.

*There will also be free "exhibition" time to crash, bash, and run the track; also many smaller contests throughout the weekend, including paint contest and whatever else we can think of to give away free stuff from all your favorite companies! We will be raffling off prizes and hops ups all weekend.*

Come check out our sponsors !


Important: Print and fill out our Show Information Form if you plan on attending. The more of you that fill them out, the better the show will be!

Admission for racers:
Pre-registration=$25 (fee includes whole weekend access and unlimited class entries)
*Note; past September 14, pre registration fee is non refundable*
During the weekend of show=$30 (fee includes whole weekend access and unlimited class entries)

*NEW FOR 2002* Register through paypal. Simply copy and paste the registration form into the subject line of the paypal order and fill it in and send your total amount for your registration and or table. Just click here. Make your payments to "TornCreations@aol.com".

Pit tables will also be available to reserve in advance for eleven dollars for the whole weekend. These are eight foot fold out tables. You can get as many as you would like to reserve or even split the cost with someone and share. Just make sure to check off the blank on the registration form and include thirteen dollars with your registration fee.*~Tables need to be reserved by May 14th.

Spectators, guests and family: Free!

Area food vendors will be offering special discounts to racers and guests.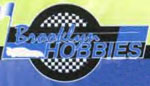 BROOKLYN HOBBIES
Will be onsite for all your parts needs. They wil be selling extra parts,hop ups, kits of ll your favorite trucks. They will also be unveiling a new fifth scale truck at the show...Project-X! I have personally seen this truck and it is huge!
So make sure to check out there boothwhen you are there !
If you have special requests or need any info on parts they will have please contact Ritchie @ Brooklyn Hobbies.

There will be many trophies and prizes to be given out all weekend, as well as tons of R/C cars, trucks, and parts for sale! DON'T MISS THIS EVENT!

For more information or specific questions please E-mail me or check out the Thunder on the Beach forum on MaxxTraxx.com.


---

Back to Future Events